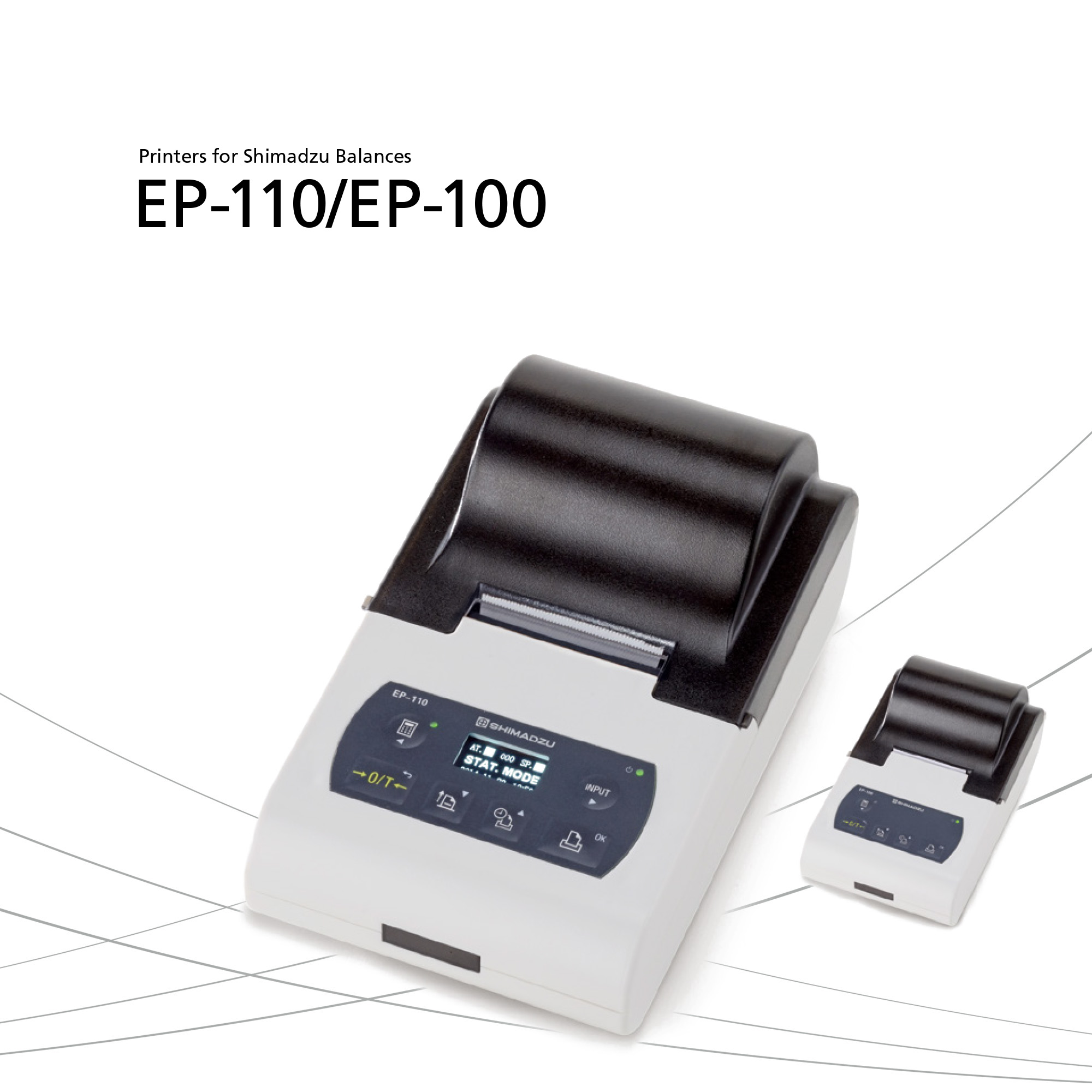 Printers for Shimadzu Balances
Features
Built-In Clock
Enables printing time and date information even with a balance that doesn't have a clock function.
Enhanced Support for ISO/GLP
EP-100 can output time/signature information. In addition to this information, EP-110 can output other information based on your demands together with measured values. See a sample on the next page for details.
OLED Dot Matrix Display (EP-110 only)
Offers easy-to-read, brightly illuminated OLED display.
Automatically Set
Automatically sets the appropriate communication with a balance. An operator doesn't have to worry about its setting.