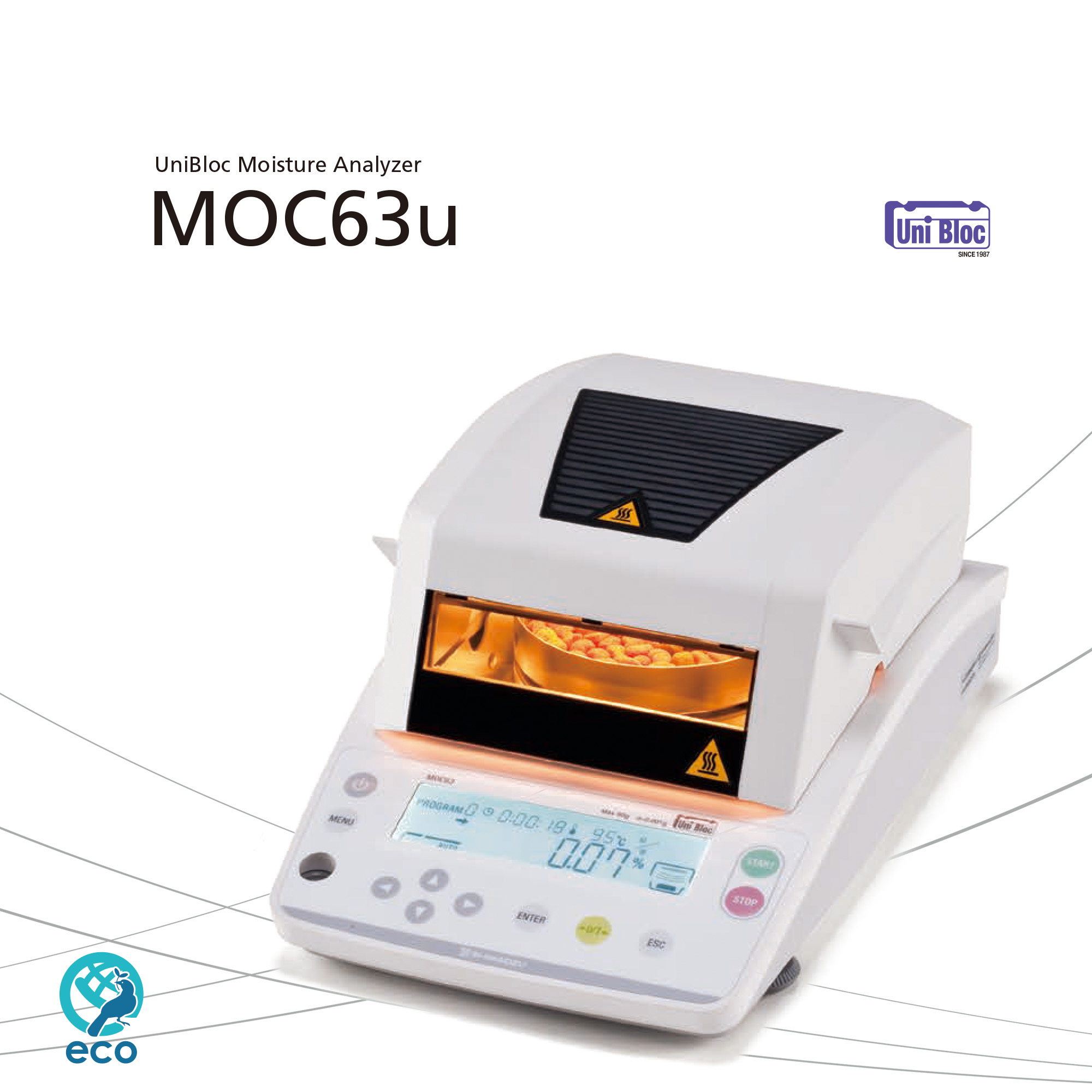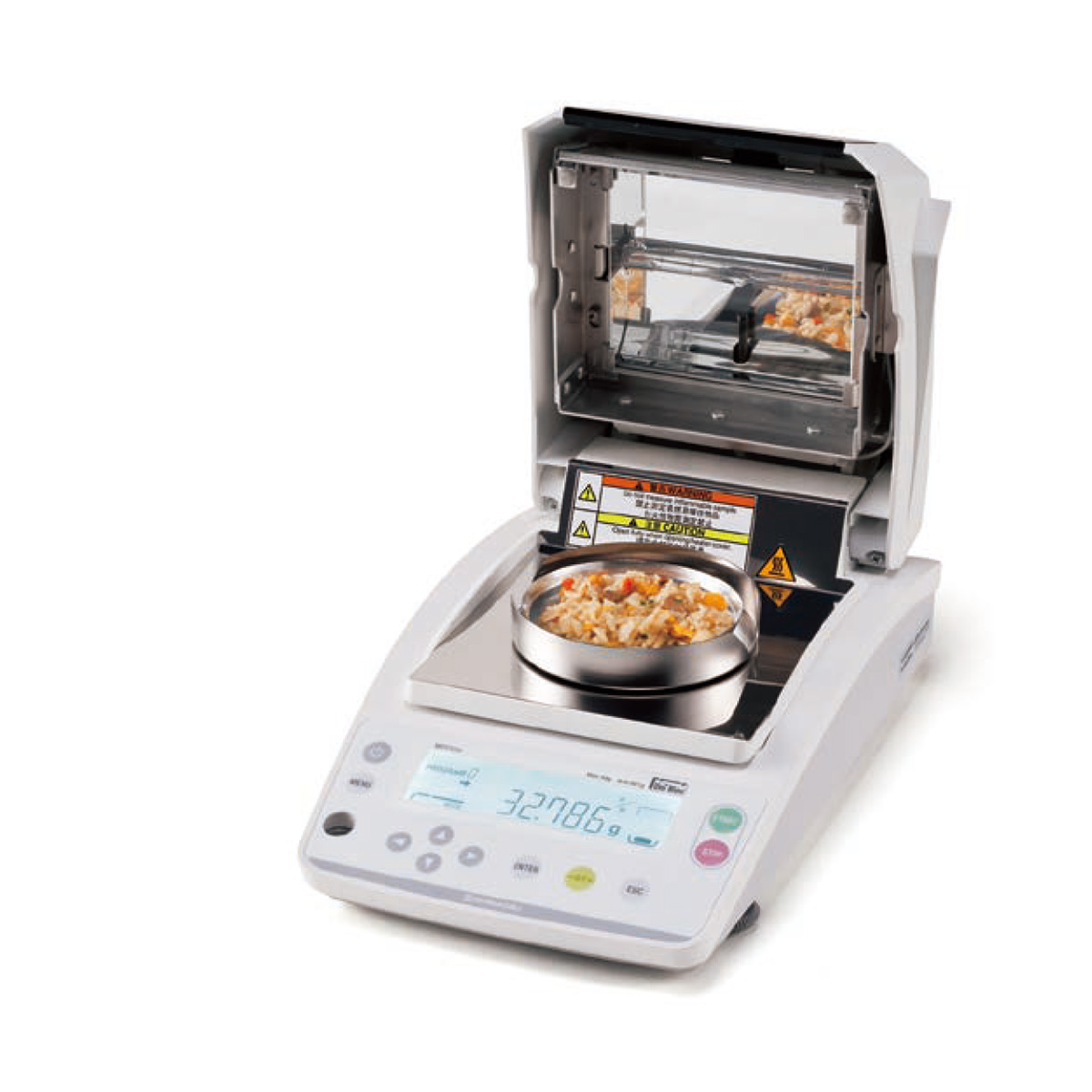 UniBloc Moisture Analyzer
Trust the MOC63u for Both Speedy and Accurate Measurements
Moisture ratio measurements are indispensable for quality control and as checks of raw materials in a variety of industries including food products, chemistry, and pharmaceuticals. The MOC63u electronic moisture analyzer is capable of accurate, quick and easy moisture ratio measurements. Just place the sample in the sample pan and close the cover to start the measurement. This instrument can accommodate virtually any sample, and will contribute to enhanced user productivity.

Main Features
Simple Operation
Select the automatic starting mode, place the sample, and close the heater cover to start the measurements. The preparation for measurement is so simple that you do not even have to press the start key.
The Sample Pan Size Is a Spacious 95 mm Dia.
Generally, the wider, thinner, and more uniformly the sample is spread, the more precise the measurement. Uniform heating is provided by adopting a cleverly shaped reflector (patent pending).
A Wealth of PC Connection Functions
A USB connector is built in as standard for connecting to a PC. It can also be used in conjunction with the WindowsDirect function (patented).
Equipped with the UniBloc aluminum block, to provide accurate moisture measurements.
Equipped with a high output halogen heater capable of rapid heating.
Wide observation window to allow checks of sample status during heating.
60 g capacity/0.001 g minimum display
The temperature on the pan can be set between 50 °C and 200 °C.
Can store 10 sets of measurement conditions and 100 data items.
Cleaning and maintenance are easy.
Liquid and paste samples can also be measured using fiberglass sheets.
Energy saving design (32 % reduction in comparison to previous Shimadzu models)