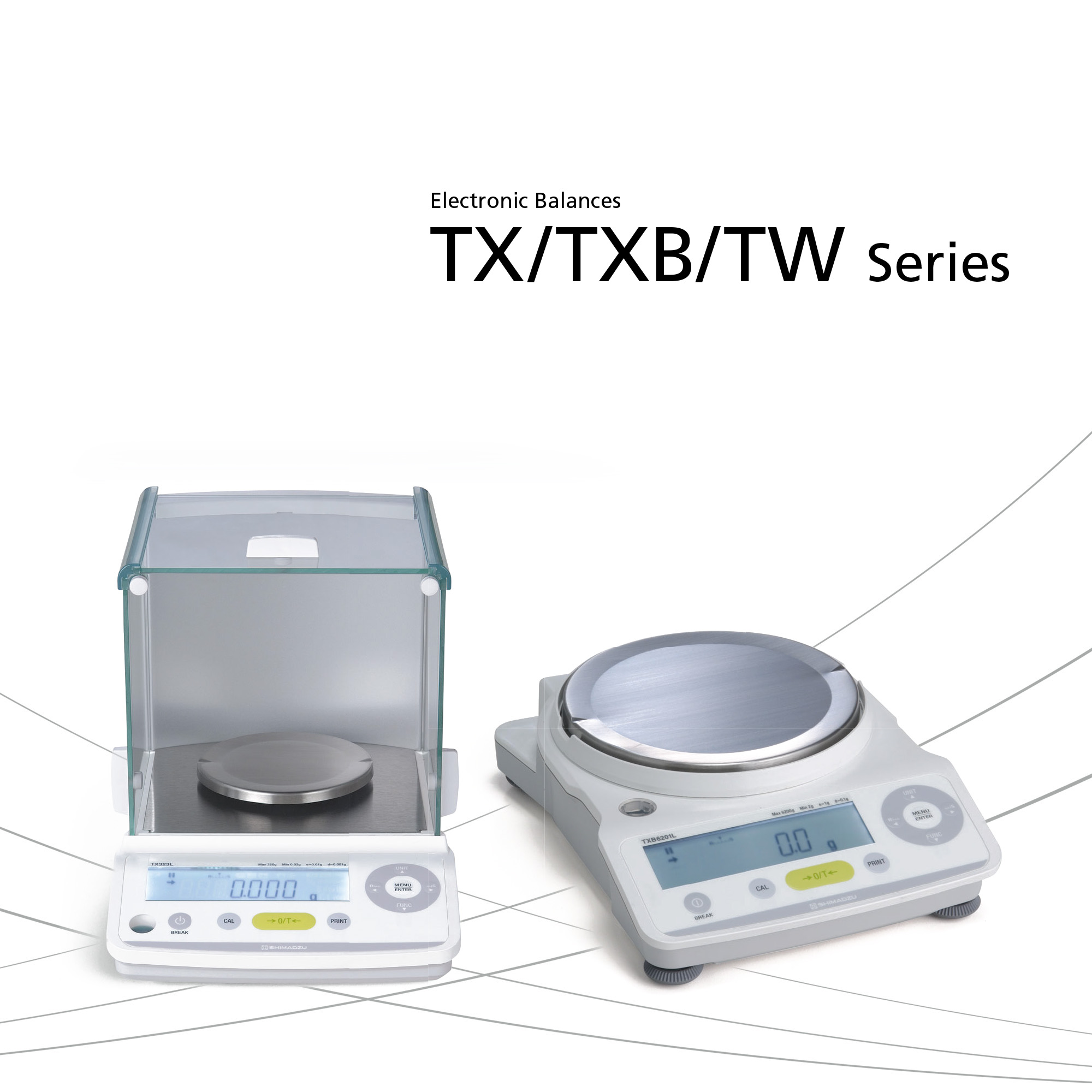 The beginning of the new standard
WindowsDirect Communication Function Only a cable is needed to send weighing data to a computer
Send balance data to Excel or other Windows applications without any data communication software installation required. All you have to add is one RS-232C cable. By combining standard AutoPrint functions with typical spreadsheet functions, even difficult applications can be easily automated.
RS-232C interface
All models include standard RS-232C interface for easy integration with other devices and computers.
Can be used anywhere with battery power (TXB only)
Power the TXB series balances by AC adapter or batteries.
Comparator function
Compare samples to target values or pass/fail criteria and clearly indicate the results.
Expanded Piece Counting function
Unit weights of up to 5 different samples can be easily entered, stored and recalled for use.
Streamlined design for anti-theft options
Industry-standard Kensington Security Slot accommodates the widest variety of optional anti-theft security devices
Change among many weighing units and functions with a single touch
In addition to grams (g), weigh in %, number of pieces, ct, kg, mg, lb, oz, TTI, etc. or a custom conversion unit, more than 20 units in all. Change quickly from display of % or counting to gram weight (g) display.
Power saving function
When weighing operation ends, power automatically turns off after a fixed or pre-set time.
Fast and flexible calibration
Balance display provides prompts for the calibration procedure and accepts your choice of external calibration weight.
Many useful functions included
・Alpha-numeric menu display
・Up-front level indicator on display panel
・Simplified door cleaning
・Stainless steel pan
・Choice of weighing modes
・Zero tracking function and settings
・Continuous data output function