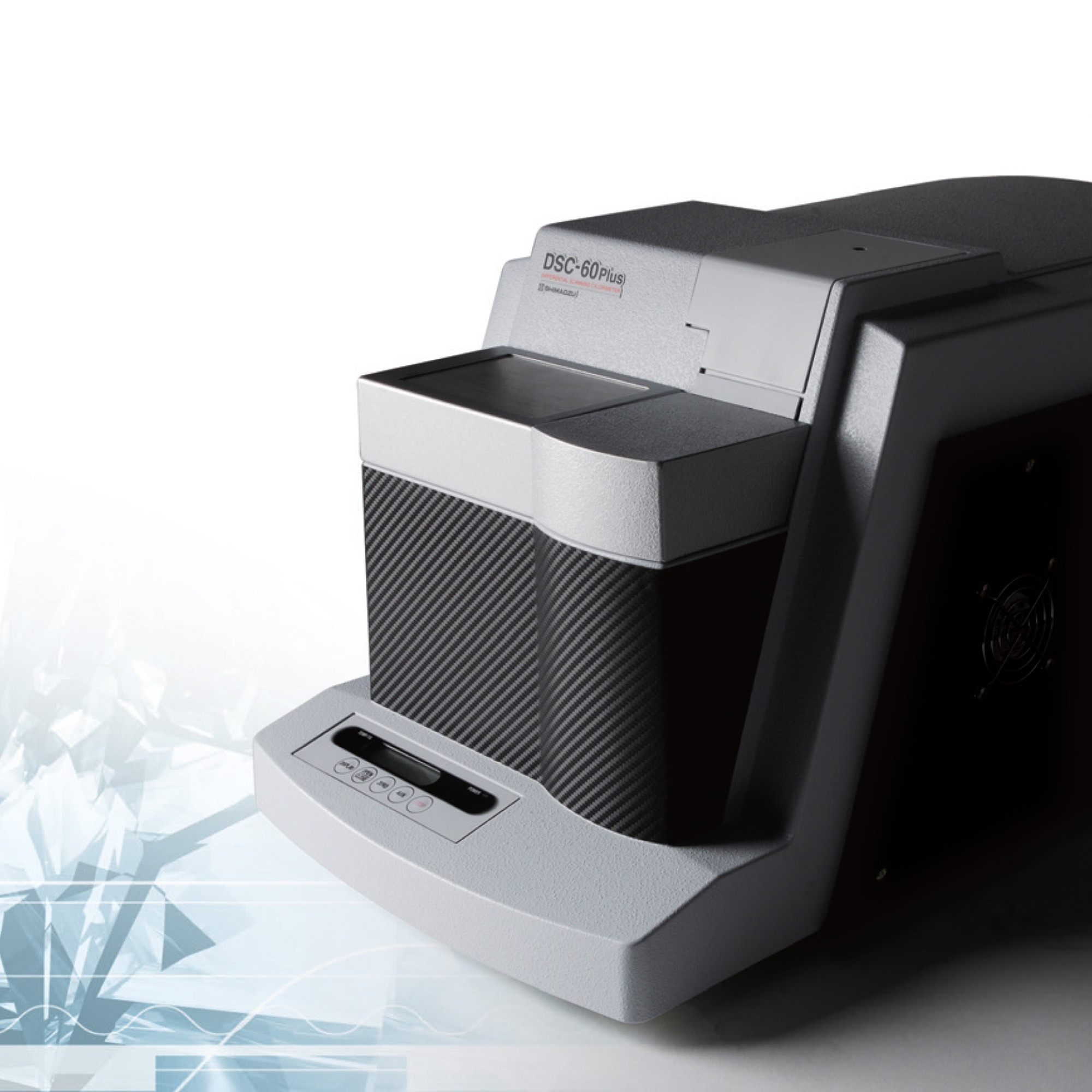 Differential Scanning Calorimeter
DSC-60 Plus addresses the various DSC applications.
The DSC-60 Plus is an indispensable thermal analyzer for materials characterization in R&D and quality control applications in such areas as polymers, pharmaceuticals, electronic parts , foods , etc . It offers the sensitivity and easy operation required for the development of high-performance, highly functional new materials.
High-Performance DSC
􀁕 High sensitivity and high resolution
􀁕 Stable baseline from ultra-low to high temperatures
The new detector in the DSC-60 Plus series and the unique furnace construction achieve a stable baseline across the entire measured temperature range (-140-600°C) as well as top-class calorimetric sensitivity for a DSC. It features a wide dynamic measurement range of ±150 mW.
Diverse Measurements by Simple Operations
􀁕 Cooling chamber installed as standard
􀁕 Sample loading temperature function is convenient for sample replacement
The liquid-nitrogen cooling chamber permits easy measurements below room temperature without having to install special accessories. The sample loading temperature function enables quick sample change during sequential analysis without moisture condensation.
Complies with Analytical Laboratory Regulations
The DSC-60 Plus series complies with various guidelines involving analytical laboratories, such as the PIC/S GMP guidelines, and electronic record/electronic signature (ER/ES) regulations, including the US FDA 21 CFR Part11. In addition, it is compatible with other analytical instruments and connected network systems.