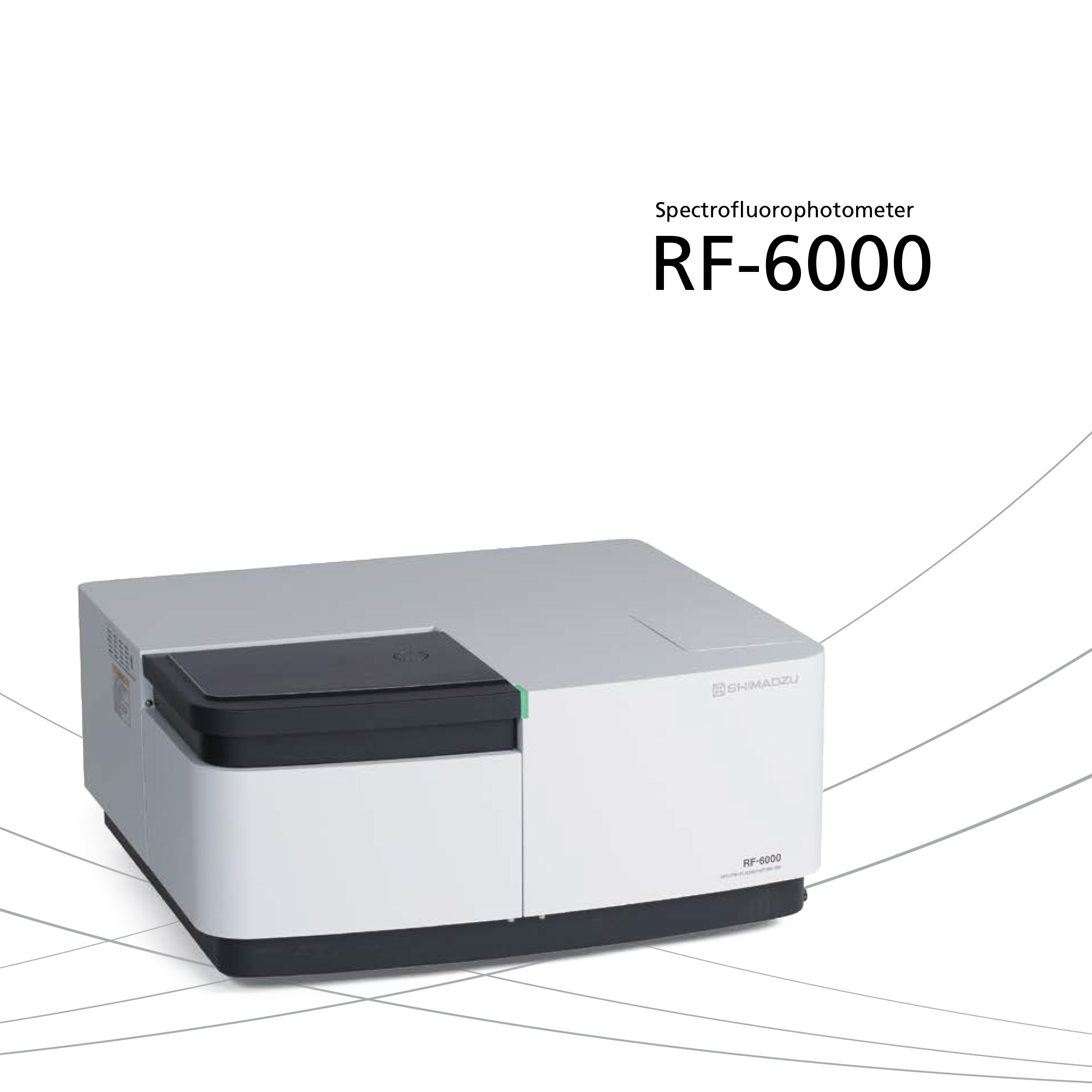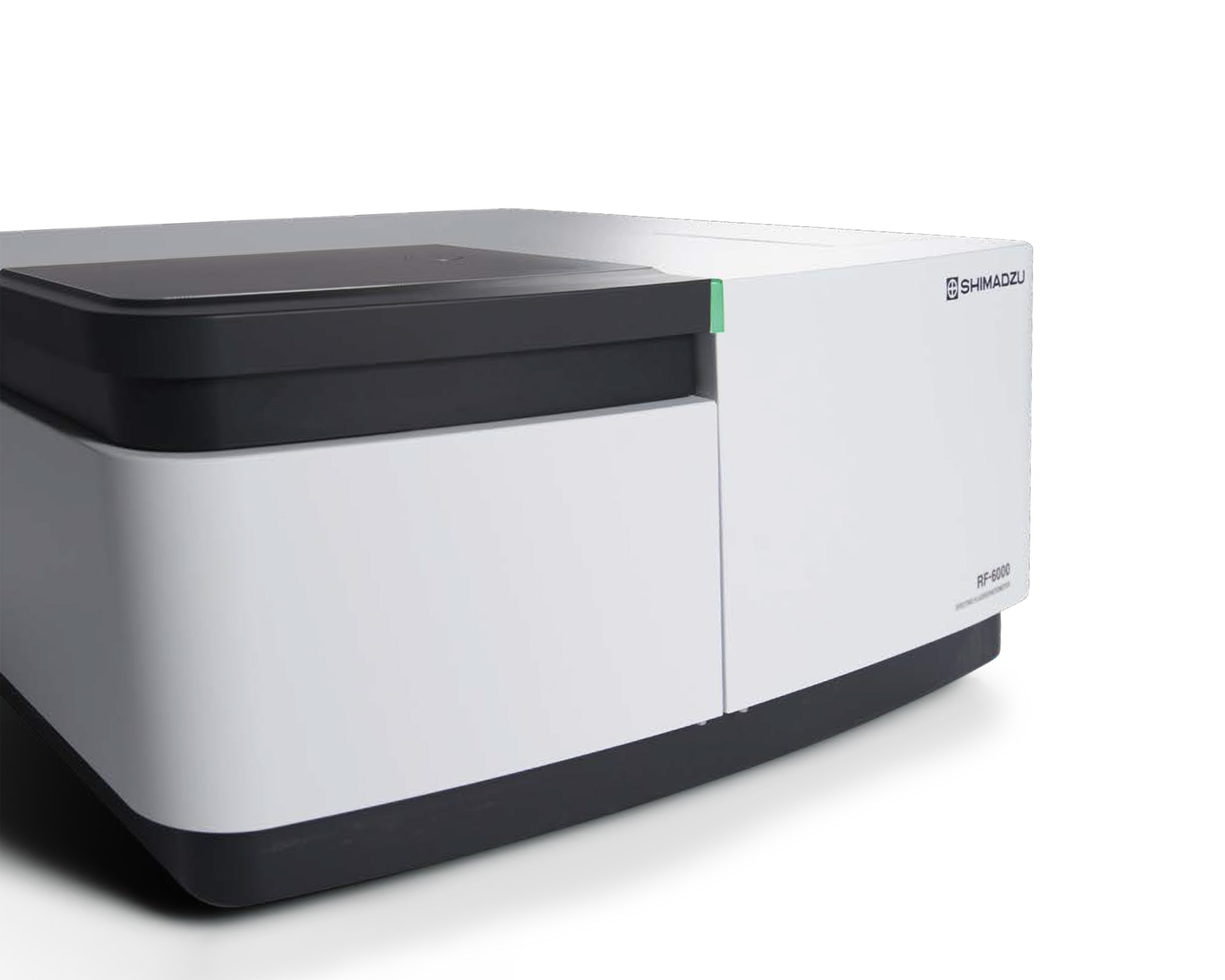 Striving for the Ultimate in Accuracy and Easy Operability
By combining new technologies with those cultivated over Shimadzu's long history, the Shimadzu spectrofluorophotometer has been reborn as the RF-6000. Combined with LabSolutions™ RF software, designed for unrivaled measurement accuracy and easy operation, the RF-6000 offers the ultimate performance for a diverse range of customers' measurement needs.
Wide Variety of Spectral Techniques
Enhanced sensitivity and dynamic range enable fluorescence as well as bioluminescence, chemiluminescence, and electro-luminescence measurements.
High-speed 3D scanning enables rapid acquisition of 3D spectra.
Spectrum-Corrected Excitation and Emission spectra can be scanned.
Fluorescence quantum yield and Fluorescence quantum efficiency measurements are available.
High Sensitivity, High Stability and High Speed
Highest level S/N Ratio in its class: 1,000 or more (RMS) /350 or more (P–P)
High-speed scanning of 60,000 nm/min minimizes scan time.
Extended range PMT offers scan wavelength range to 900nm.
2,000 hour long-life Xenon lamp.
Excellent Usability
Easy-to-use LabSolutions RF software simplifies analysis.
Validation routines included.
Status bar in LabSolutions RF indicates lamp and accessory status.
Large sample compartment for all analytical needs.