Our technical support centre is made up of a strong team of dedicated engineers, providing
a comprehensive and prompt after sales support to our valued customer
Refreshment service training :
we regularly train our service engineers to maintain their skills and enable our service team
to provide quality service to our valued customers.
Instrument installation &Troubleshooting :
in addition addition to installation installation of our instruments, instruments, our team of service service engineers engineers also provide provide on- site operation training and troubleshooting for our customer.
Quality assurance information distribution :
we regularly update our service engineers with new technical information, to enable them to
maintain the quality and performance of our instruments at our customers' site
we train and certify our service engineers in the region to perform qualification and
maintenance of our instrumenta in order to ensure that our instrument performance meet
the specifications.
we manage and process warranty claims from our customers.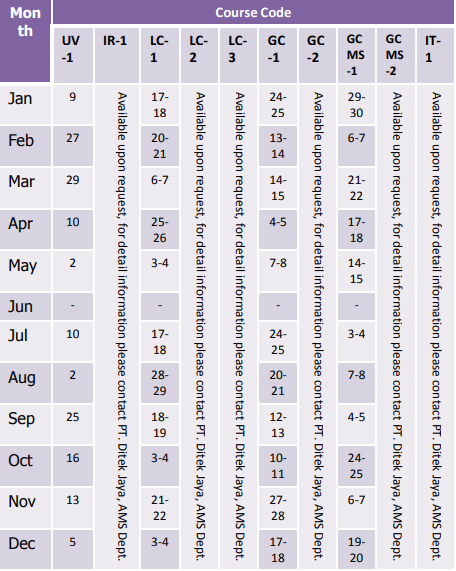 Ditek Jaya believes In total customer satisfaction.
Every instrument sold is backed up by our strong
after-sales support team. Be it service support, or
application support, we are always striving to meet
demands of every customer. For without the
customer , there will be no Ditek Jaya.
Our customer Support  centre primarily provide application support and continuous training for our valued customers. Our team of experienced chemist are dedicated to solving customers' application problems and designing training courses that suit the demands of our customers.
Our Customer Support Centre is equipped with a laboratory furnished with a wide range of fully functional analytical instruments and a dedicated training room. Our team consists of experienced and well-trained application chemist. In addition, we work closely with our principals Shimadzu Corp.