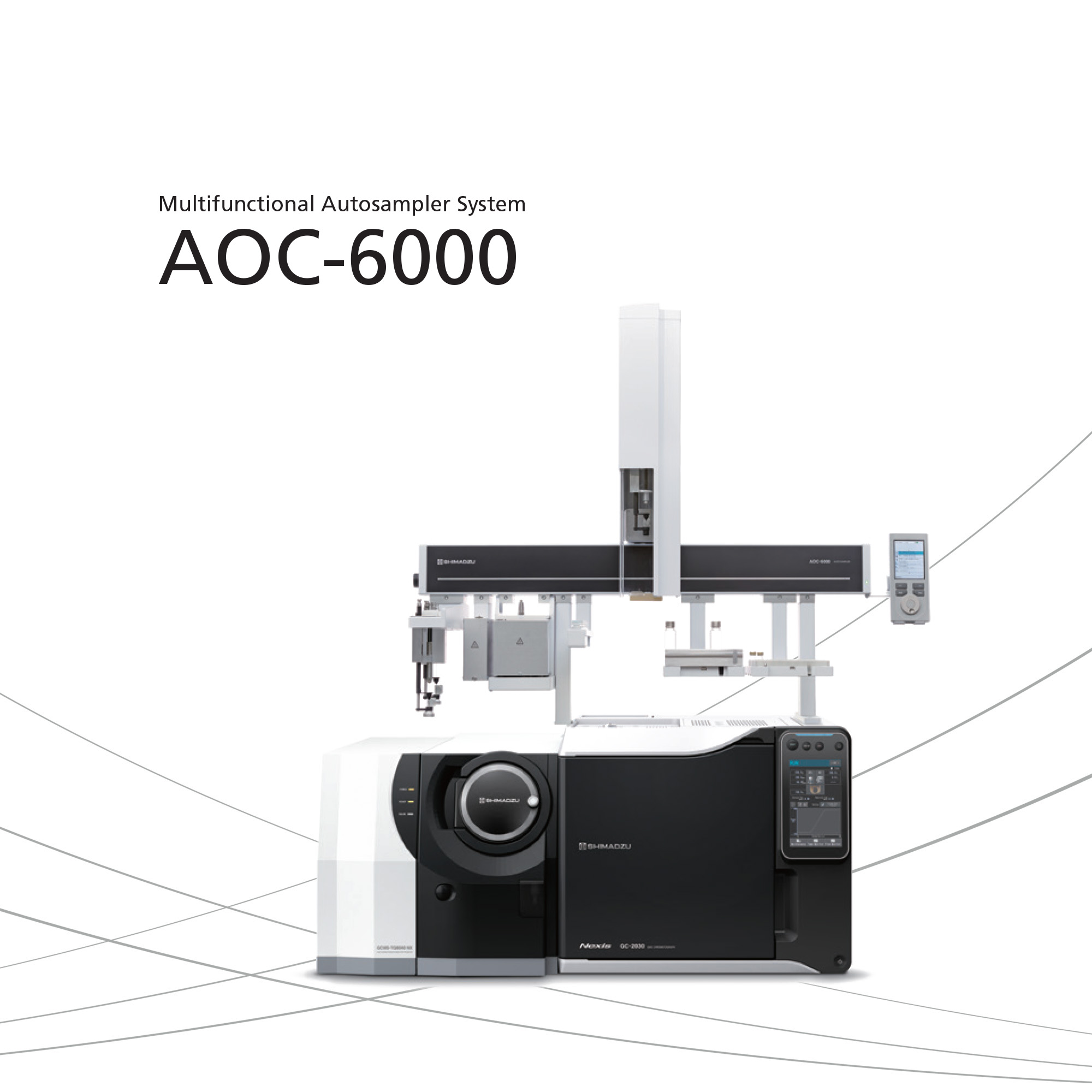 Multifunctional Autosampler System
Multifunctional Autosampler Dramatically Improves GC/MS Analysis Productivity
Accommodates Three GC/MS Sample Introduction Methods
The AOC-6000 accommodates three sample introduction methods: liquid injection, headspace (HS) injection, and solid-phase microextraction (SPME) injection, enabling the analysis of samples in various forms.
The system switches between sample introduction methods automatically, enabling continuous operation with different sample introduction methods.
Automated Pretreatment Enhances Reliability of Data
The dilution factors of standard samples can be automatically adjusted due to the automatic syringe exchanging (10 μL to 1,000 μL) and mixing functions. By analyzing both standard and unknown samples in a single analysis, everything from creation of the calibration curve to quantitation of unknown samples can be carried out automatically (Also supports internal standard method).
High-Sensitivity Analysis Achieved by Latest Concentration Technology
Compared to previous SPME methods, the SPME Arrow achieves enhanced sensitivity and durability, and the ITEX DHS (In-tube Extraction Dynamic Headspace) offers higher sensitivity compared with previous HS, which makes analyses that employ the latest concentration technology possible.