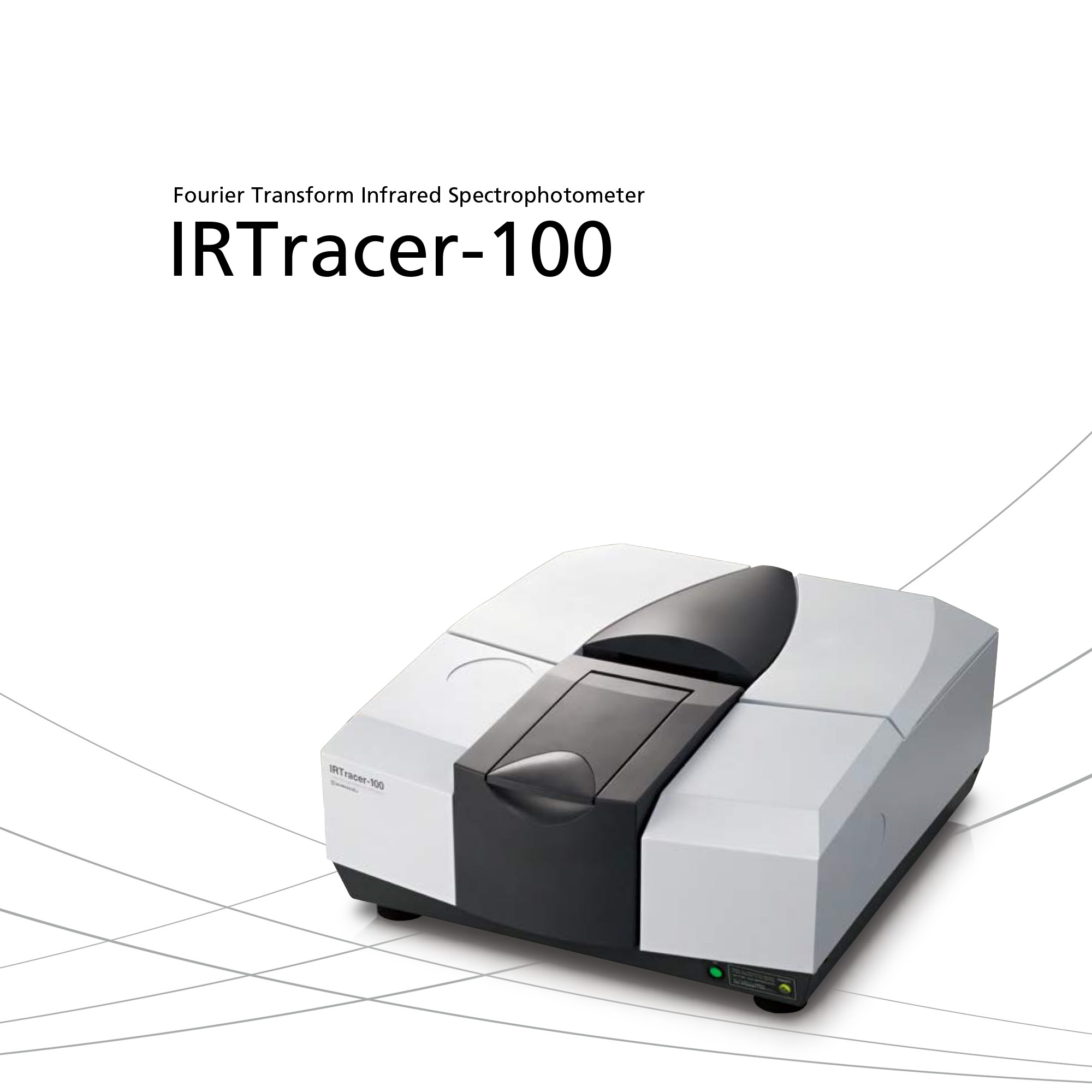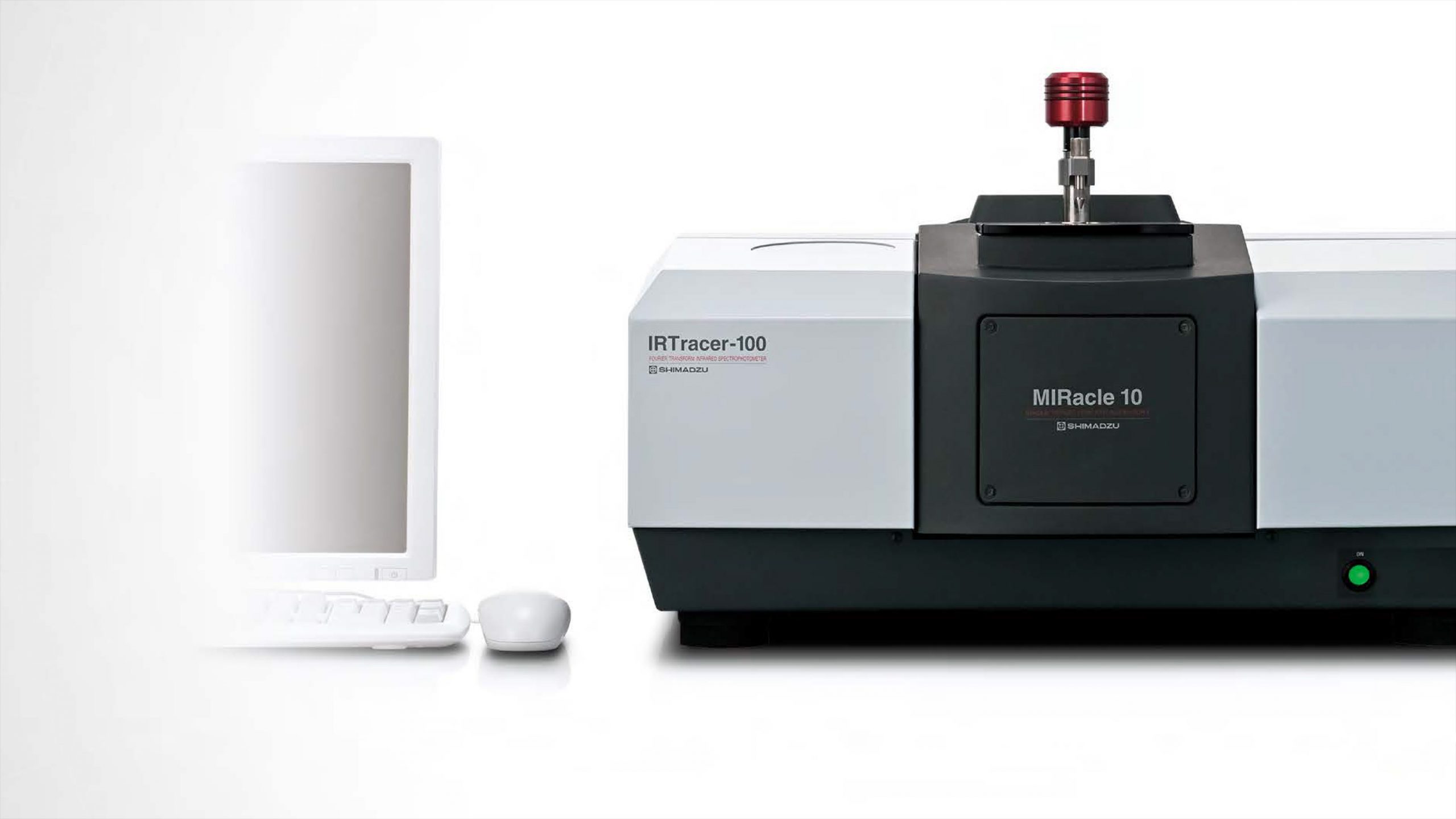 Fourier Transform Infrared Spectrophotometer
New Levels of Performance and Quality Created by Excellent Sensitivity, Speed and Resolution
Excellent Sensitivity, Speed and Resolution
* Quickly and easily obtain high-quality data for any kind of sample.
* Quickly analyze data with user-friendly LabSolutions IR software.
* High-speed generation of analysis reports.
Shimadzu's technologies provide the high performance needed for your IR Analysis.
Excellent Sensitivity and Reliability
High Sensitivity, Resolution, and Speed: Techniques to stabilize and optimize the interferometer provide high sensitivity.
New Generation of Workstation
LabSolutions IR software has been optimized for network applications, includes an extensive library of spectra, and features a high-performance search function. In addition, Macro functions provide automation and labor savings.
Meeting the Needs of a Wide Range of Analyses
Two main application programs support all analyses. A wide variety of options to meet every application is available.
High Sensitivity, High Resolution and High Speed
High-Sensitivity Measurements, with an SN Ratio of 60,000:1 (*1)
A trace amount of silicone oil in paraffin oil were measured using the IRTracer-100 with a single reflection ATR attachment. The peak from the silicone was extremely weak (1,260 cm−1), a mere 0.00015 absorbance, but it was measured with a high S/N ratio.
Remarks:
• Differential spectrum with the spectrum of the paraffin oil subtracted
• Measured with a DLATGS detector, at a resolution of 4 cm−1
Acquire High-Resolution Spectra with a 0.25cm-1 Resolution Setting
Highly accurate quantitation and identification can be achieved with 0.25cm-1 resolution. For example, this resolution is suitable for the detailed analysis of each peak in a gas sample. When ammonia gas was run at 0.25cm-1 resolution, peaks in the 785 – 790cm-1 ranges were clearly resolved.
Achieve High-Speed Analysis with a 20 Hz Rapid Scan Feature (*2)
The rapid scan function allows a maximum of 20 spectra per second to be obtained. This makes the IRTracer-100 suitable for fast reactions that occur within a few seconds and for kinetic studies occurring in less than one second.
Rapid, high-sensitivity analysis with a 2,000:1 SN is available.
(*1) peak-to-peak, 4 cm-1 resolution, in a neighborhood of 2,200 cm-1, 1-minute accumulation
(*2) 16 cm-1 resolution. Rapid scan program is optional.