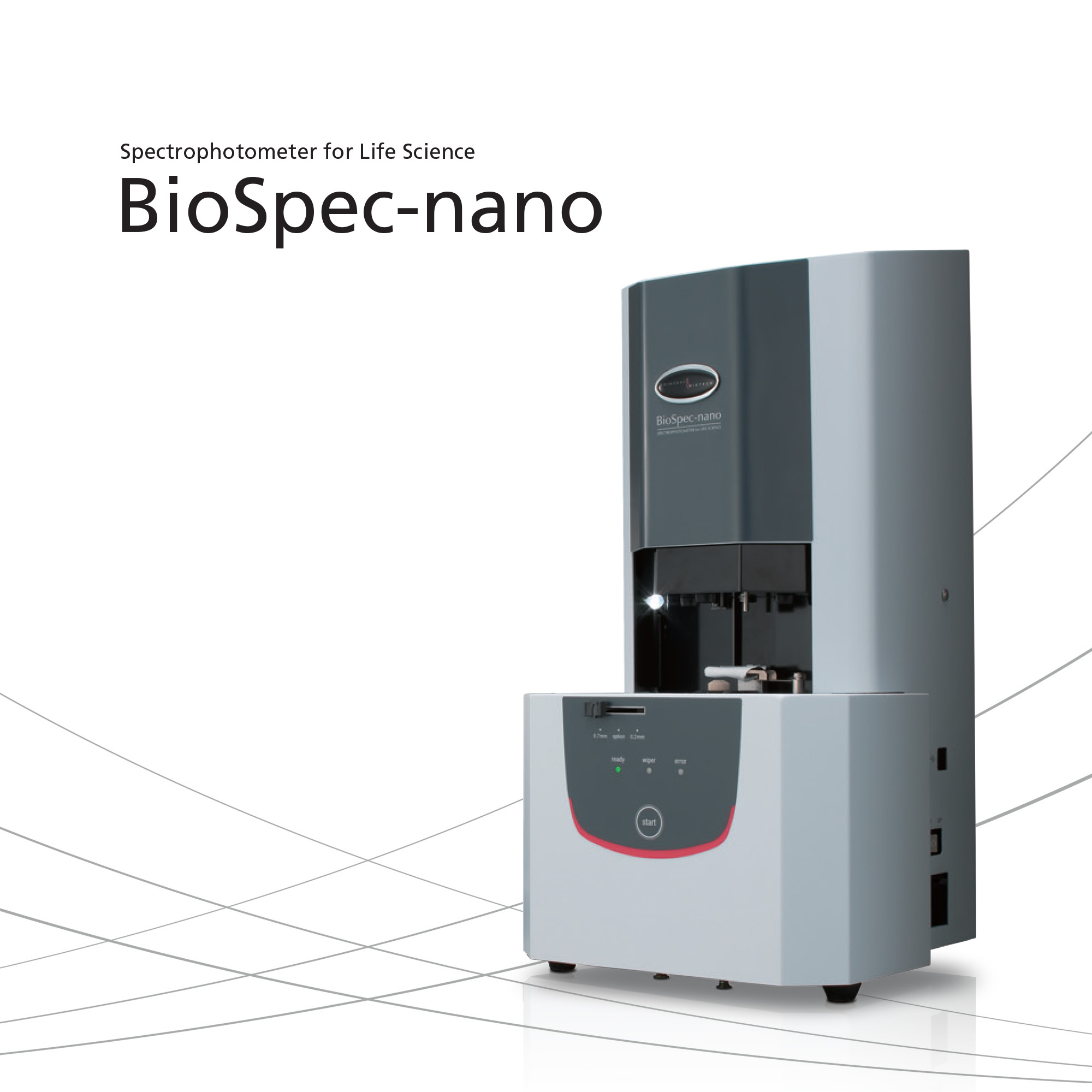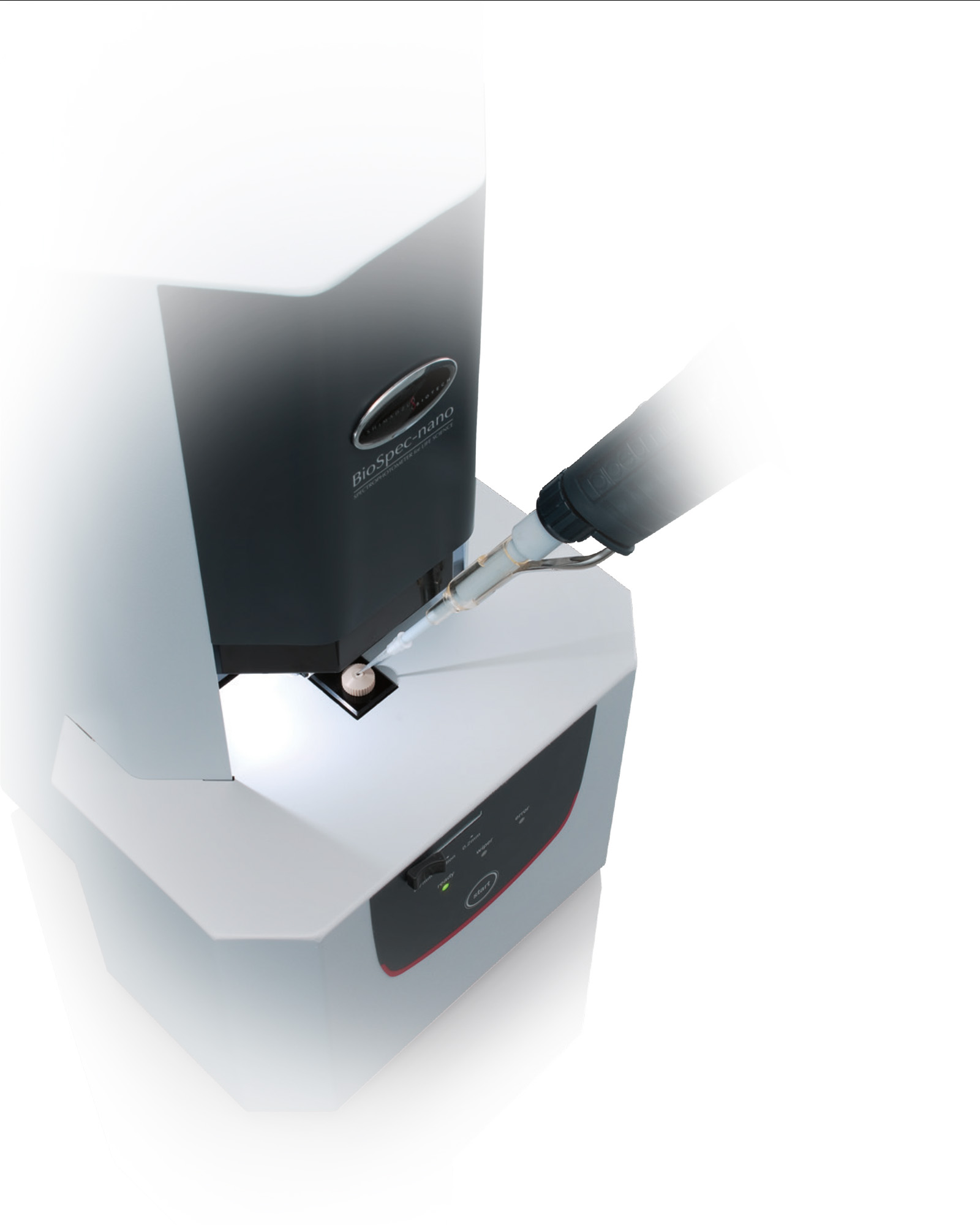 Spectrophotometer for Life Science
With a focus on ease of use, high-accuracy quantitation of nucleic acids and proteins has become quicker and faster.
In addition, photometric measurement is now possible.

1 μL or 2 μL Nucleic Acid Quantitation (1)
Analysis can be performed with 1 μL (pathlength: 0.2 mm) or 2 μL (pathlength: 0.7 mm) samples.
Easy Drop-and-Start Measurement
Automatic sample mounting eliminates the need for arm raising and lowering, and the automatic wiping feature makes wiping of the measurement sample unnecessary, enabling measurement of one sample after another.
Excellent Reproducibility and Measurement Accuracy
High reproducibility is obtained even when measuring low concentration samples. High correlation is achieved with the measurement values provided with the double beam spectrophotometer.
Quick & Simple Operation
Blank measurement, sample measurement, output of reports as PDF or CSV files, and other basic operations are performed quickly and simply with a click of a button.
Stress-Free Analysis with Data Judgment Feature
Automatic data judgment based on the OD800 measurement value eliminates the need for concern about inadequate measurement caused by a drop in volume or the inclusion of bubbles.
(1) When measuring substances like proteins that do not easily form droplets, deposit more than 1 – 2 μL of sample.