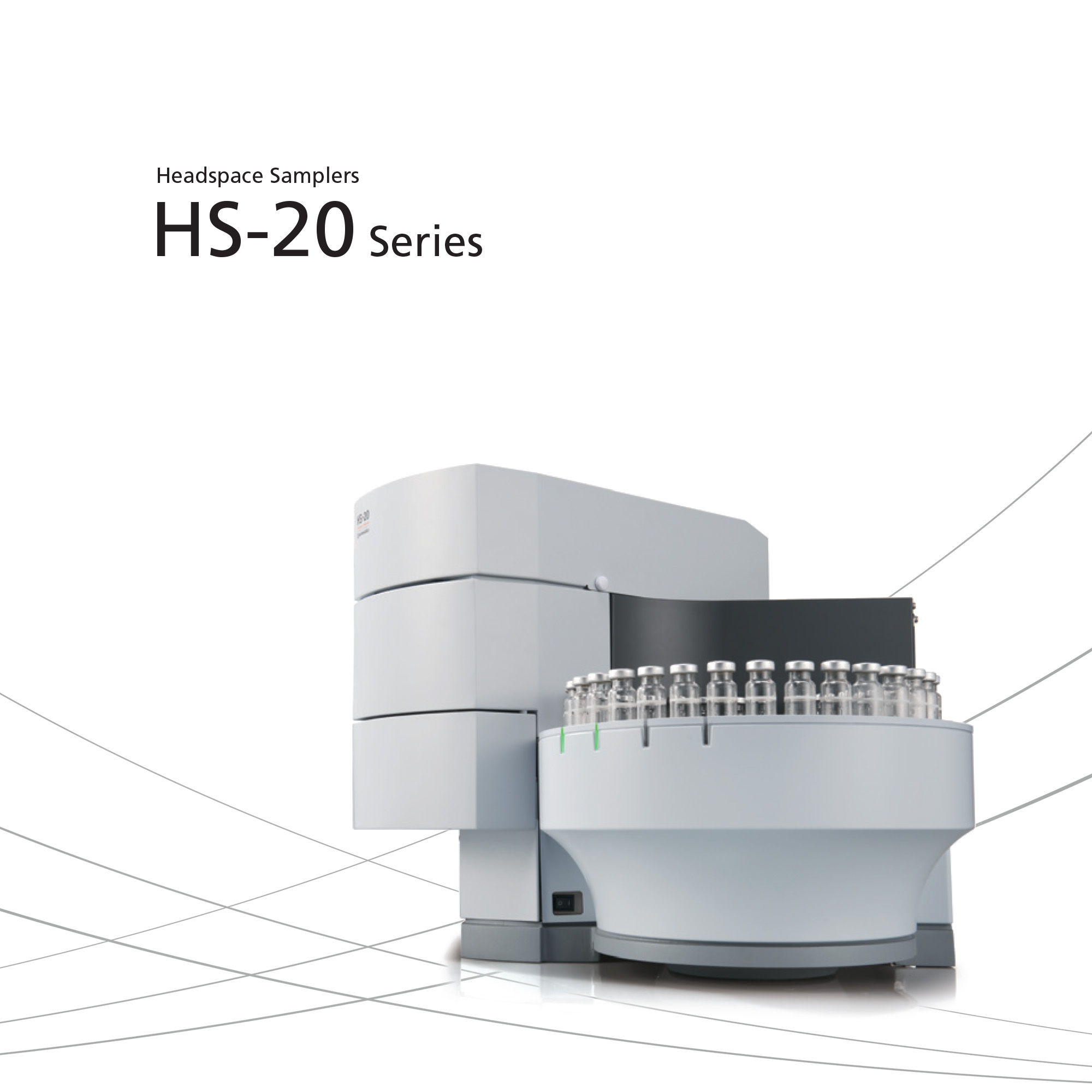 A Revolutionary System Aimed at Performance and Ease of Use
The HS-20 Series is the optimal solution for volatile component analysis.
Its superior performance and user-friendly design support all types of analyses, from research to quality control.

Performance
High repeatability and low carryover ensure reliable quantitation. In addition, an oven with a maximum temperature of 300 °C enables analysis of high-boiling compounds.
User-Friendly Design
Easily place samples in the tray with the user-friendly design. Also, the needle, sample loop, trap, and other consumables can easily be replaced from the top of the instrument.
Ease-of-Operation
An easy-to-learn user interface and flexible settings help prevent operating errors. An audit trail function that records a history of method changes and a function that records leak test results assist in tracing the causes of unexpected results.
Flexibility
With the trap model, concentrating the headspace gas enables the analysis of ultra-trace components, such as gases released from parts and materials. The optional barcode reader enables samples to be controlled via a chromatography data system.
Productivity
An ECO mode and shutdown function help minimize gas and power consumption. Hydrogen can also be used safely as the carrier gas.